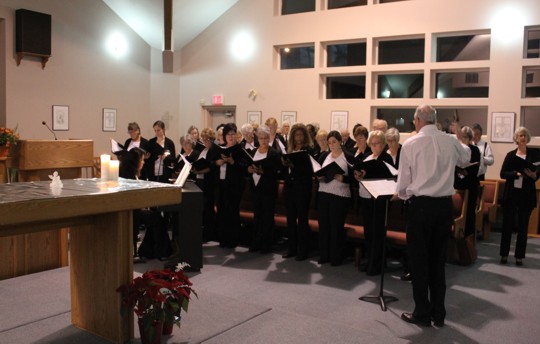 A Time to Remember is a special evening to honor your loved ones.  Join us for a non-denominational candle-lit evening to celebrate the life of those we are missing over the holidays.
December 6, 2017
St. George's Anglican Church at 7pm
23500 Dewdney Trunk Road, Maple Ridge
Thank you to the Maple Ridge Choral Society, St. Georges Anglican Church and Garden Hill Funeral Home for their support.
If you would like to honor your loved ones in our special slide show during the evening, please send a photograph you may wish to include in the slide show by November 24th.
Send the photograph by email (jpg or bmp format) at info@ridgemeadowshospice.org
Deliver to our office at 102-22320 119th Avenue, Maple Ridge
Deliver to Garden Hill Funeral Home at 11765 224th St., Maple Ridge.
All photos received will be returned to the owner the evening of the event or will be available for pickup from the Ridge Meadows Hospice Society office during office hours after December 7th.