Daily Planners and Notecard Sets Available Now!
2018 Daily Planners only $10!
Includes a 20% off coupon for the Ridge Meadows Hospice Thrift Store
Cover design "Golden Ears" by Maple Ridge artist Lawrence Ogrodnick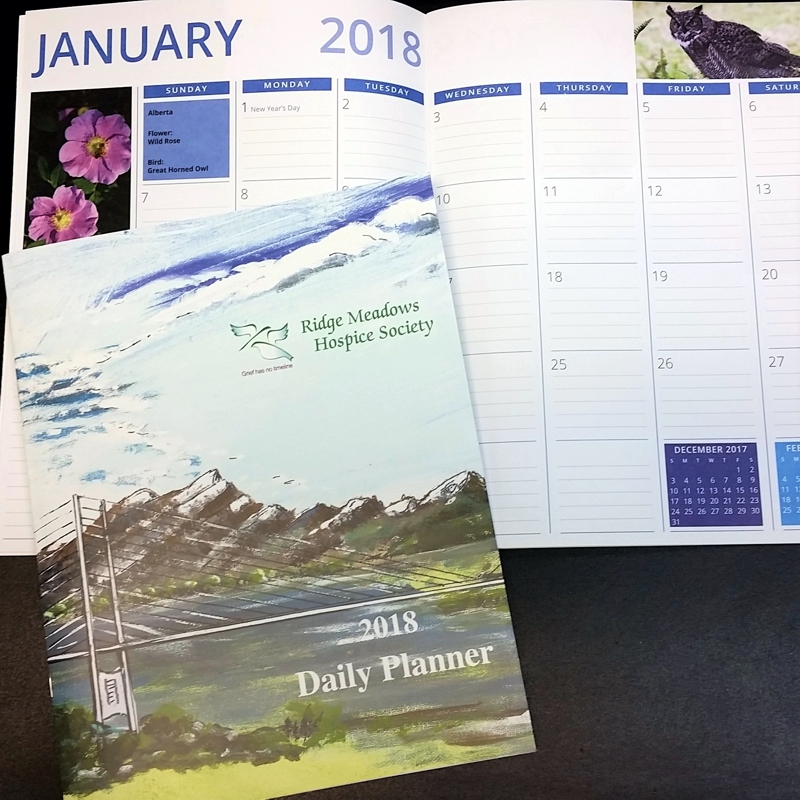 Notecards with envelopes $5 for a set of 5
Four designs to choose from designed by local artist Lawrence Ogrodnick
Makes a great gift and supports a charitable cause!
Purchase at our Thrift Store
#3-12011 224th Street, Maple Ridge
Purchase at our office
#102-22320 119th Avenue, Maple Ridge
A special thank you to our advertisers and to Lawrence Ogrodnick for their support!