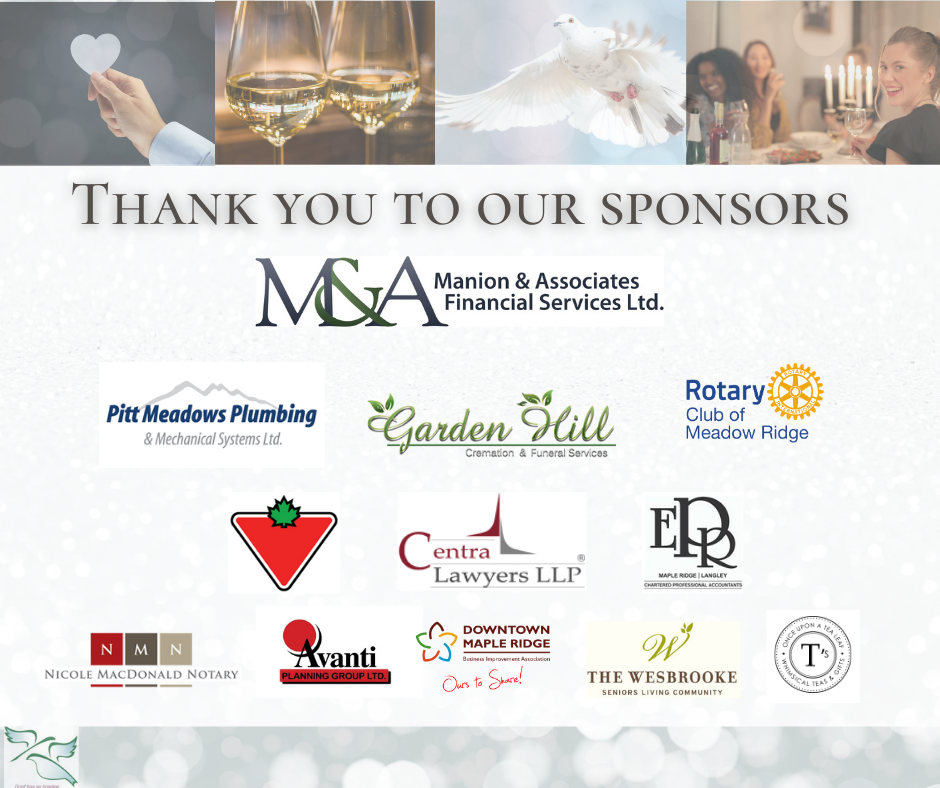 Saturday, March 6 2021
This year the Ridge Meadows Hospice Society is celebrating 25 years of bringing compassionate programs and supports to our community for those facing life-limiting illness, end of life, and through the journey of grief and loss. During a time in our world that none of us could have imagined, the need for specialized grief and loss support is growing. With your help, we will continue to respond to support the children, youth, adults and seniors in our community. For the past 25 years we have watched our community come together in kindness and grace and support each other, and it is time to share this story!
We have created a heartfelt, accessible evening where anyone and everyone who wants to support the Hospice Society story could join safely from the comfort of their own home and participate in this unique and wonderful fundraising gala event!
Please join us, and be our guest for our virtual evening Celebrating 25 Years of Love and Compassion, at the White Dove Dinner. This very special evening will be on Saturday, March 6th, 2021 from 6:30 pm-8:30 pm, VIRTUALLY!
WHAT YOU CAN EXPECT
You have some options on how you build your event experience:
Your ticket purchase will provide you with a link you can watch from home on your computer, tablet, laptop etc. and will be a stroll through the stories of the Hospice Society and the lives it has touched. You will hear stories of loss and grief and how they've transformed into stories of love, compassion, hope and inspiration. You will also enjoy musical entertainment from some of our community's most loved performers.
Dinner
To make your evening absolutely perfect, you have the option of purchasing a delicious personalized three-course meal from our partners at Humble Roots Deli and Cafe that you can enjoy while watching the event.
**You can purchase the ticket (your link to the evening) on its own and participate in all the fundraising opportunities, and then you also have the option of adding a delicious dinner from Humble Roots to complete your evening and gala event experience.
Either way, you will have the full experience of gala fundraising with a fully stocked, exciting auction, a 50/50 raffle, and many ways to donate. Fundraising events are different now, and it has always been our priority to ensure the health and safety of our team and supporters. We are proud to bring you along on this evening that celebrates the very best of a community and the people who serve it with such open hearts.
This is Everyone's Story. Life, death, and grief touch us all, and as a non-profit in your community, the Hospice Society is here for every single one of you when and if you need us. Help us to do this life-changing work that we all need so much through this time of a pandemic and for the future.
Our event will be offered in a pre-recorded format, with live components as well! When you purchase a ticket, this will provide you with your link to watch the event from home. An email, with the link and instructions to access, will arrive prior to the event, on March 6th.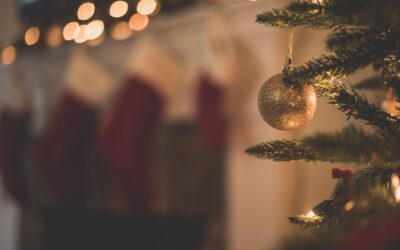 Holiday Hours for Ridge Meadows Hospice Society: Our Office will be closed Dec 25 and will be...
read more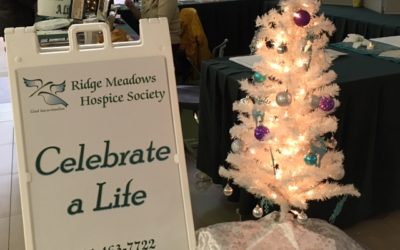 Happy Holidays from the Ridge Meadows Hospice Society! Merry Christmas and the very best wishes of...
read more